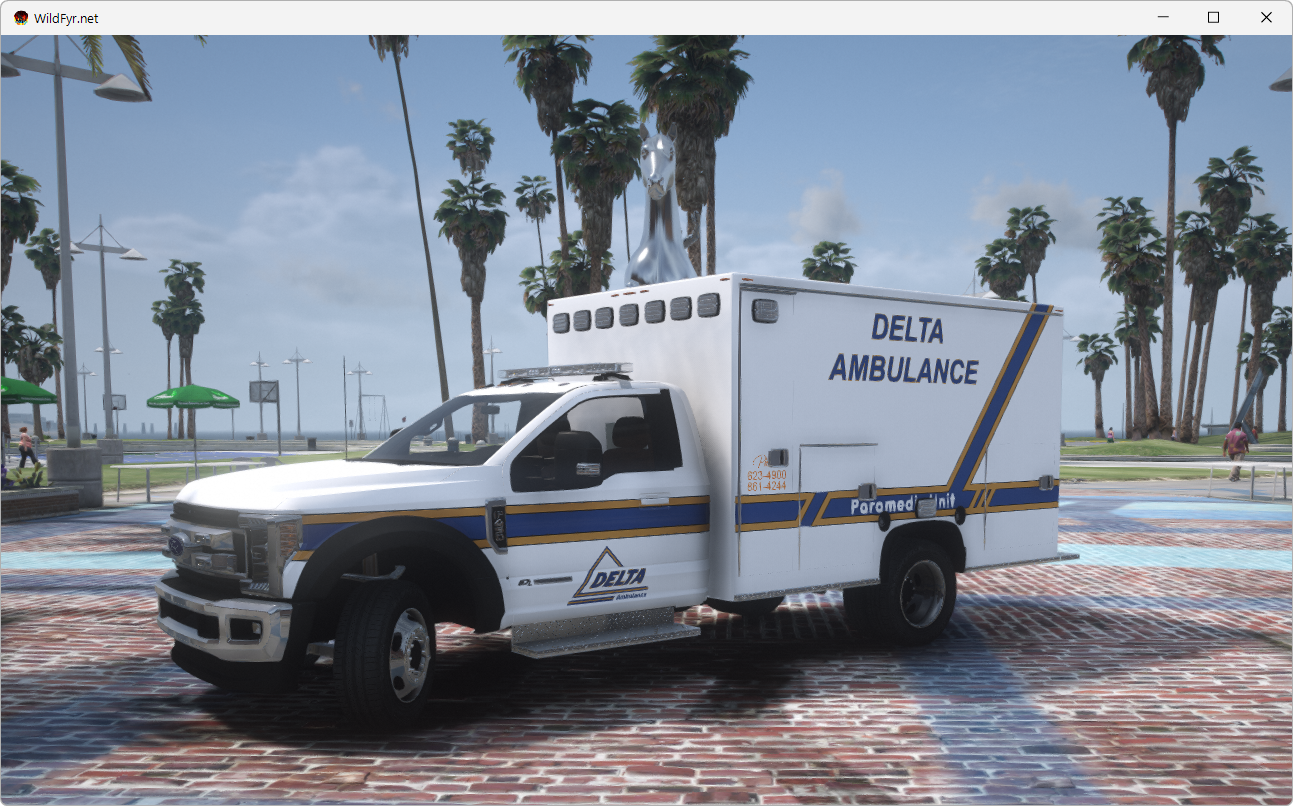 This is a livery package for many ambulances for Delta Ambulance a private EMS company from Maine. Learn more about Delta here
This package will also include custom EUP in the future and always expanding the ambulances used.
Currently the pack includes support for:
⬤ Ripples 2016 RAMbulance
⬤ Ripples 2019 F-550 Ambulance
⬤ Redneck 2020 RAMbulance
⬤ Redneck 2016 RAMbulance
⬤ Redneck 2018 F-450 Ambulance
⬤ Redneck 2018 E-450 Ambulance
⬤ Medic909 2018 Polaris Ambulance
⬤ Zeakor 2018 F-450 Ambulance
⬤ Unknown 2014 Freightliner Ambulance (If you know whom this ambo belongs to please let me know!)
More Ambulances and command cars will come in FREE future updates!
Delta Ambulance Livery Pack — $22.5
---
Credits
WildFyr - Liveries
Dev listed above for models